136 Kingsland Rd, London E2 8EA
Rem Koolhaas describes the paranoid-critical method (PCM) as the conquest of the irrational. This process requires one to "surrender to the subconscious" and to make critical and systematic objectifications  of delirious associations and interpretations. This technique aligned with my position as a naive explorer of the site. Through PCM, I was able to activate my own instinctive tendencies while discovering the site and create a logic which was employed throughout the design process. My simplistic approach to the site invited bias and distortion, which is not only inevitable but, in this case, welcome and celebrated.
I explored the site by taking multiple, brief walking trips around the site during which I allowed my subconscious to guide the journey. I employed a rule set for 3 site walks after visiting the site once.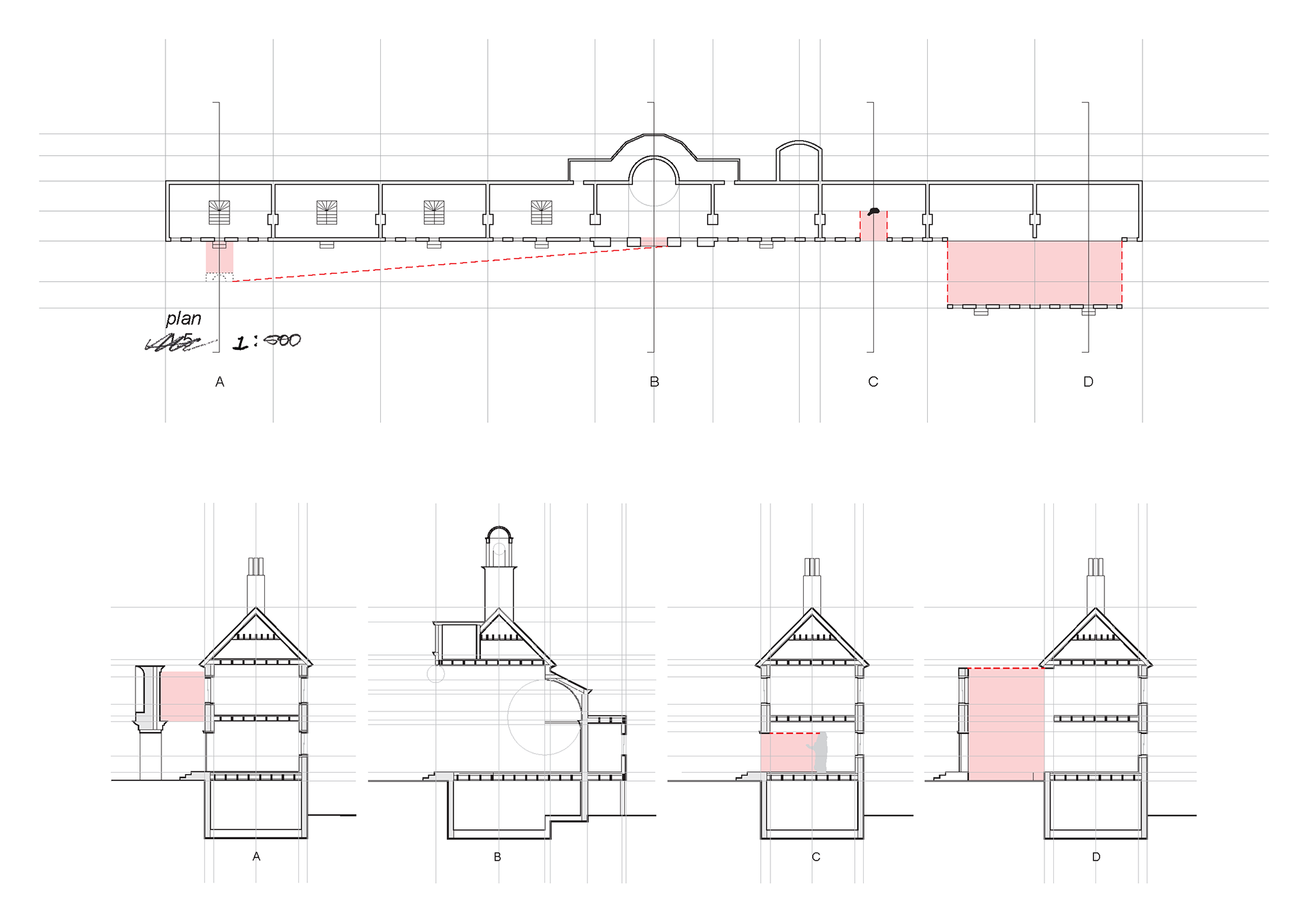 The Museum of the Home is listed as Grade I.
What is the value of conservation? Buildings are often protected from alterations and interventions resulting in stagnant architecture despite the dynamic nature of space and contexts. What is the future of the Robert Geffrye statue and the Museum of the Home?
Can architecture act as a record of history? Rather than work against the effects of time, both physical and non-physical, can the Museum embody time and express the complexities of its own history?
Robert Geffrye is no longer the surveyor. The facade is no longer stagnant. Instead the facade reflects the complexity of Geffrye's history and legacy and the fluidity and contradictions of the surrounding context. Through specific manipulations of the existing structure, visitors to the site have an increased understanding of the shifting values and narratives and are free to inject their own interpretations.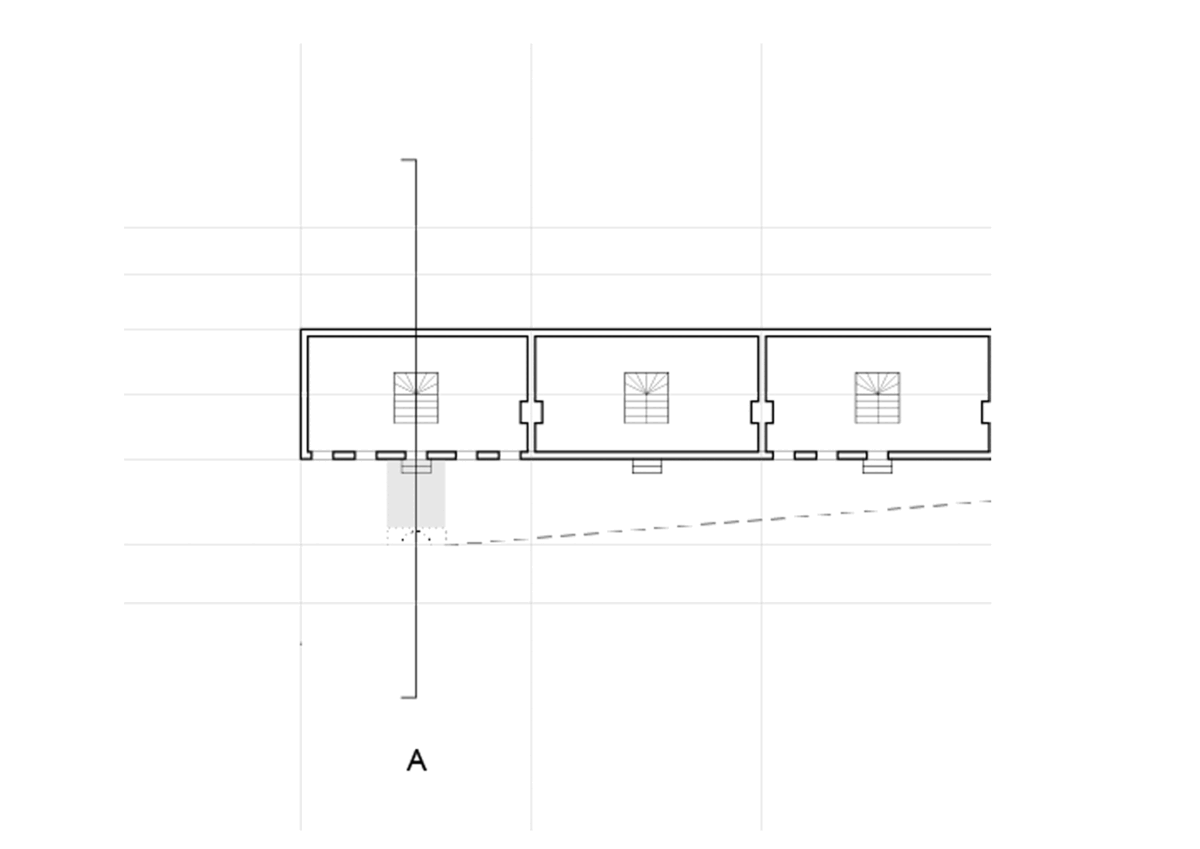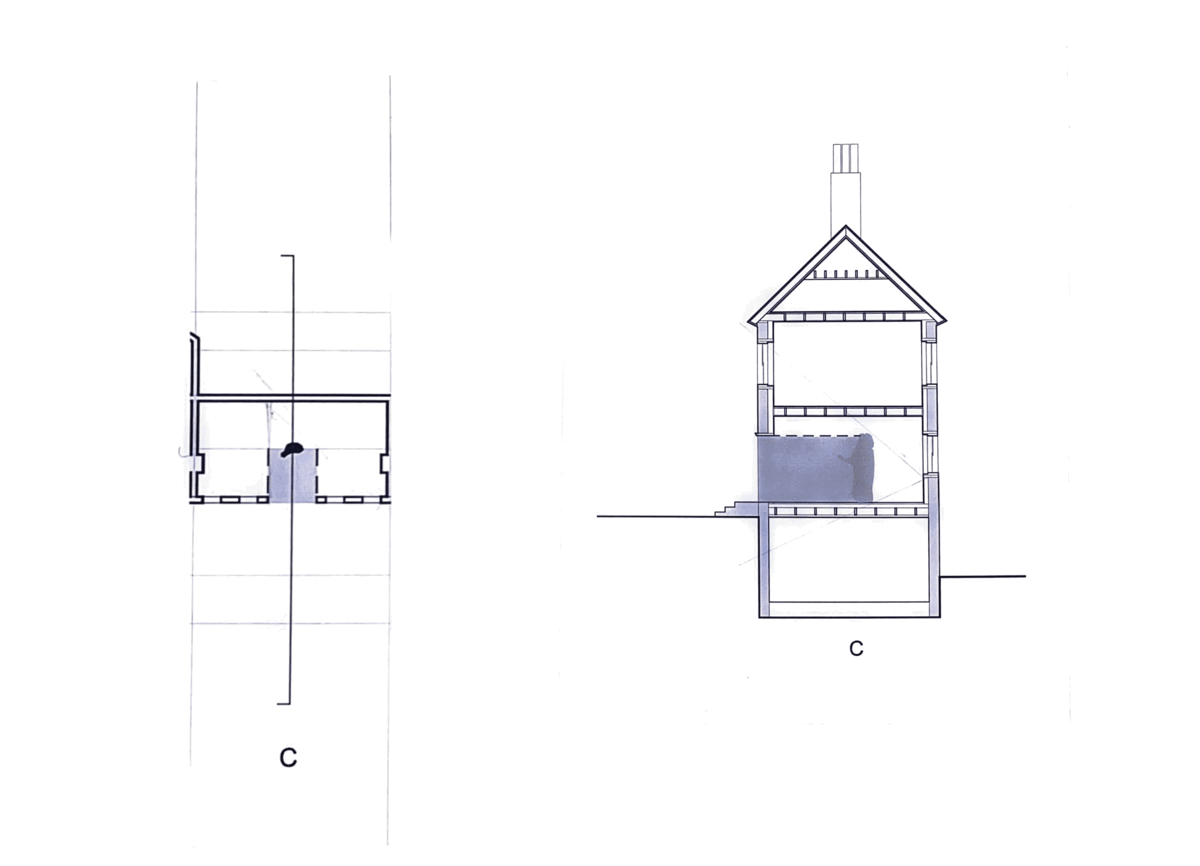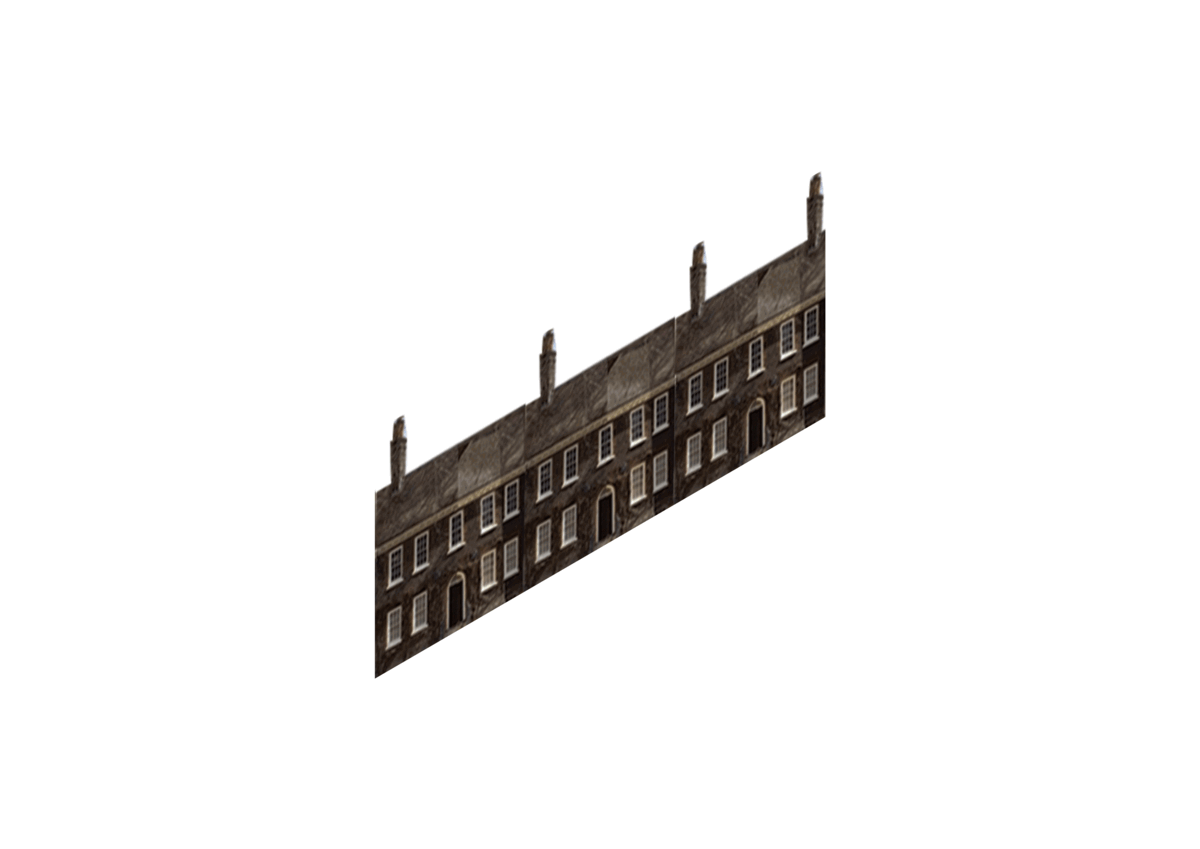 A) sanctuary;

an impermanent, private dwelling that reflects the original purpose of the building, intended for a single person. The sanctuary is elevated to the height of the former position of the statue, celebrating and empowering the individual. This space is surrounded by protective walls that subsequently create more private spaces.
B) passage;

a space that encourages the visitor to reflect. This passage disrupts the facade where the statue once stood, creating a cleft in the earth. The narrow passage compresses visitors as they walk, evoking the confined spaces of a slave ship. This further accentuated with weathered steel panels within the cleft which have openings the size of the allowed space for enslaved Africans on ships.
C) observatory;

a space for contemplation on the legacy of Geffrye. The awkward opening which allows view of and entry to the statute are reminiscent of the discomfort and the clashes of perspectives regarding the statute in recent years. The statue is brought down to ground level, inviting vandalism or more natural decay through the years.
D) park;

changeable, fluid space which can be used for whatever purpose is needed. The lack of defined spaces allow for adaptability and varying levels of permanence.